Effortlessly in control and connected to your home
All your home's essential functions controlled by one simple unified control system​ lighting, heating, security, shades and energy management.
Wired into the fabric of your building, you're always connected and in control without ever worrying about reliability.
At work.
At play.
Or away.
Key features
Receive smart notifications
Receive Smart Notifications your way at anytime
Know instantly when an event such as motion, fire, flooding or door entry occurs.
Relax knowing the patio door is closed or that noise was not someone in the garage.
Decide on what action to take at night, when you're away or at any time. React with lights turning on, audible or silent notifications or simply log the event.
One touch lighting
One touch lighting
With the press of a button you can create the perfect ambient scene and control lighting around your home and outside.
Change the mood of large open plan areas with contrasting scenes created for cooking, dining or relaxing. Or add key pre-set events like Goodbye, Welcome or Goodnight which will set multiple lights to your chosen setting.
All this can be simply programmed on the touch screen and controlled via smart light switches, your phone or the touch screen.
You can enjoy the convenience of having your lighting exactly how you like it, all with the press of one switch.
Warm towels all the time
Warm towels all the time
Get total control of your electric heating.
Most homes are often well insulated, so you don't need to turn on the heating all year round.
Our electric towel rails and underfloor heating provides warmth for bathrooms when the main heating is off.
And thanks to our smart boost and scheduling they won't be left on wasting energy.
Multi-zone heating control
Multi-zone heating control
Set temperature schedules around your home to fit with your working hours, family time and going out.
You can create a schedule that ensures you return from work to a warm house at the end of the day.  Or feel comfortable while you work from home by warming the room you are in without heating the whole house.
Multiple heating zones means you can set the temperature room-by-room. Baulogic manages the heating accurately and energy efficiently by taking readings taken from our smart light switches which have built-in temperature sensors.
Set smart events
Set smart events
Follow simple and intuitive steps on the touch screen to create actions that make sure your home functions exactly as you would like.
For example, set your bathroom lights on a bright setting, except for late evening and early morning when you can schedule a dim setting, reducing the brightness to 10%. Perfect for those dark mornings when you haven't quite woken up yet.
This puts you in control, and importantly does not require a specialist integrator to do the programming or make adjustments for you.
Complete access control
Complete access control
Manage your door and gate entry system with the door intercom. Whether it is a friend coming to visit or an important delivery, both can be viewed and given access using the touch screen or on the app.
Wherever you are, at home or at work, or away, you can view who is at the door giving you peace of mind.
Automated shading
Automated shading
Having automated blinds or curtains is not only a time-saving convenience but also a powerful tool in energy management.
If a room gets too hot in the middle of the day you can programme the blinds to keep cool. Conversely in cold weather the blinds can be programmed to open to make the most of solar gain or lowered to keep warm.
You can open or close shading from anywhere in your home or by your pre-set schedules and events.
Temperature sensors built into each light switch
Temperature sensors built into each light switch
All Baulogic switches have inbuilt temperature sensors.
This enables accurate room-by-room temperature control as the system can constantly monitor and maintain the room's temperature, while also maximising energy efficiencies.
Whether you want the convenience of effortlessly switching between moods and feature lighting in large areas, or to have the security of control from anywhere, our smart lighting can be extended to match every requirement.
With the Baulogic smart lighting features, you can create the perfect ambient scenes and have simple and clear controls of lighting around your whole home and outside.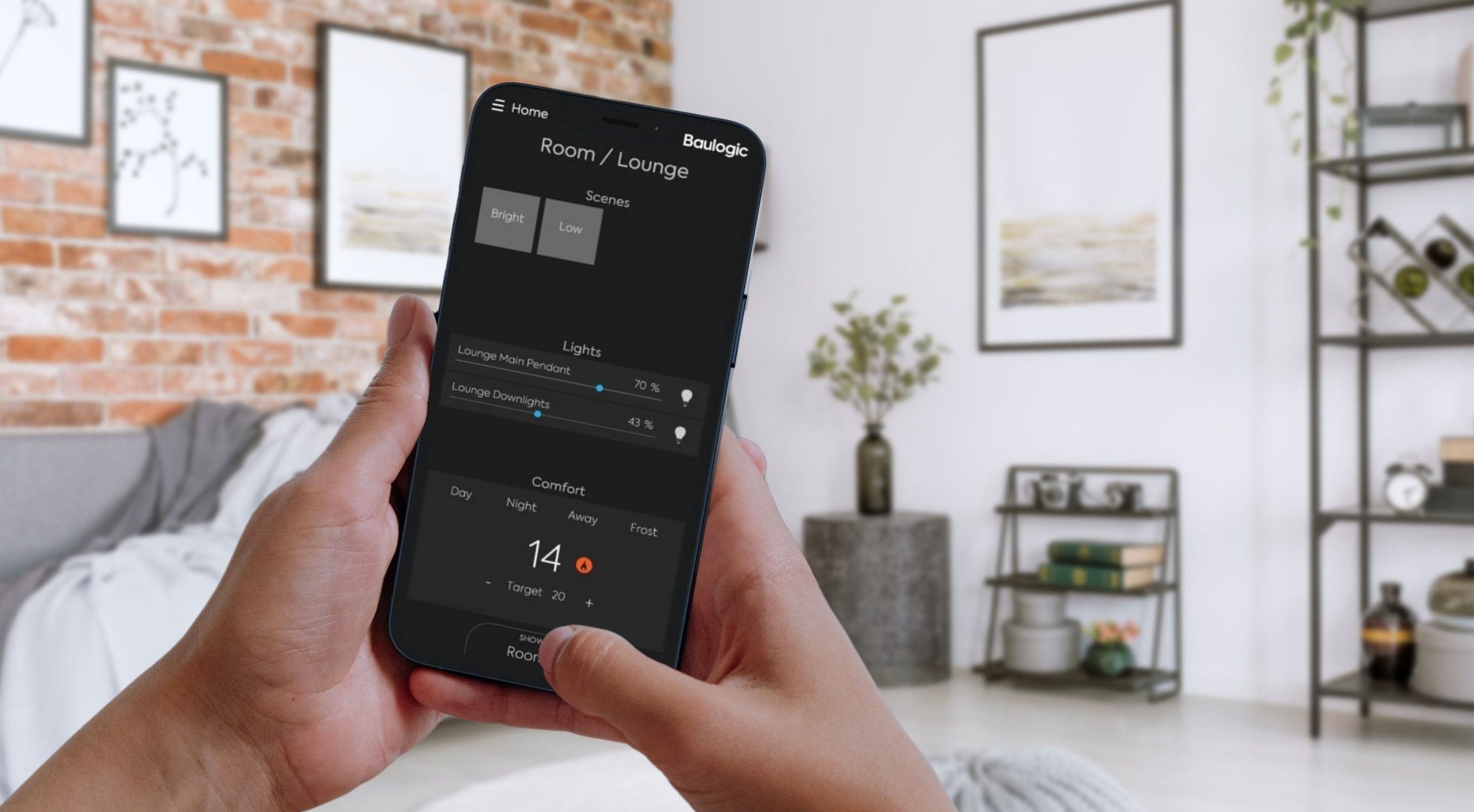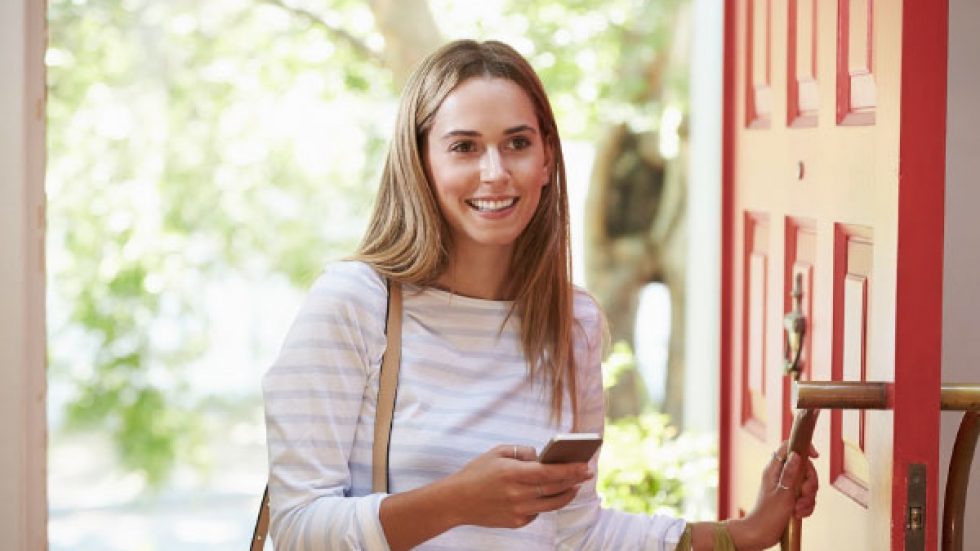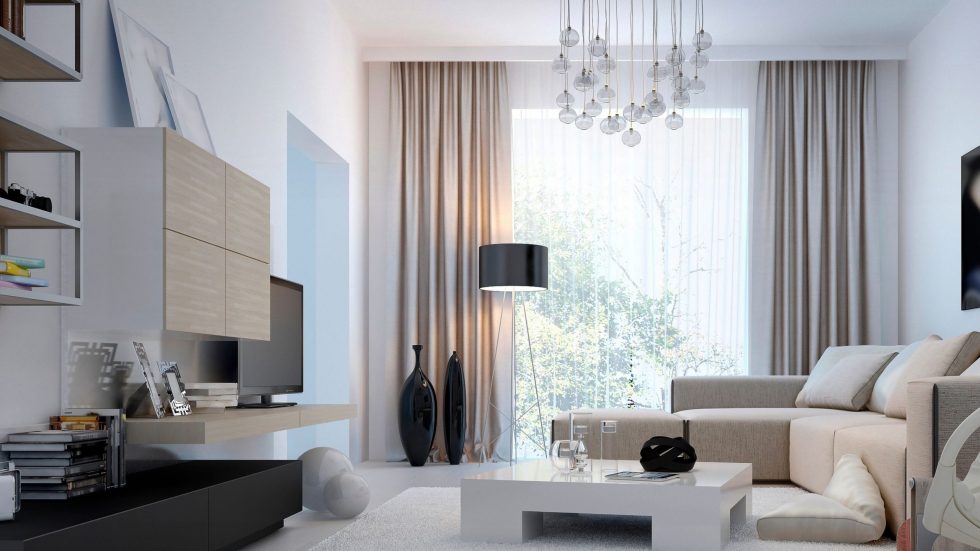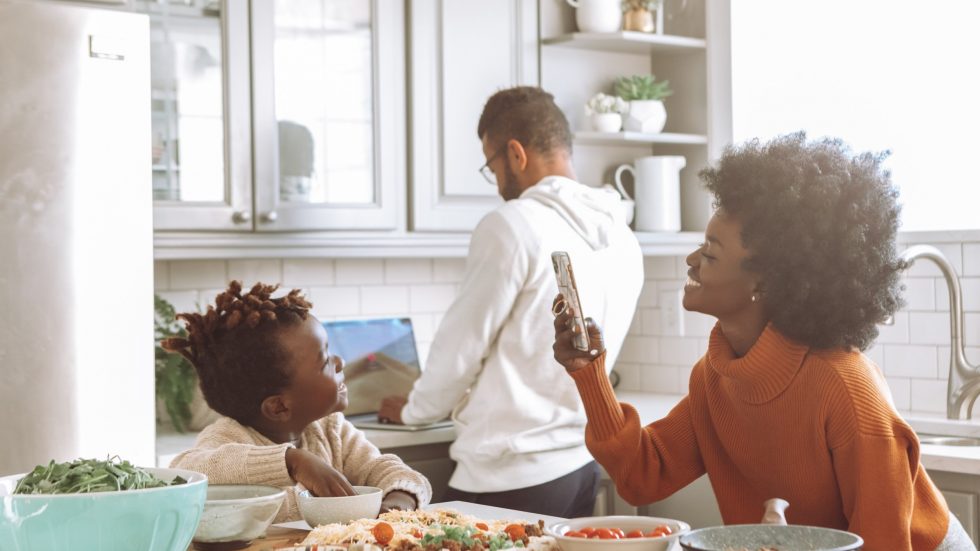 Change the mood of large open plan areas with scenes for cooking, dining and relaxing.
Smart lighting brings your home to life with one touch​.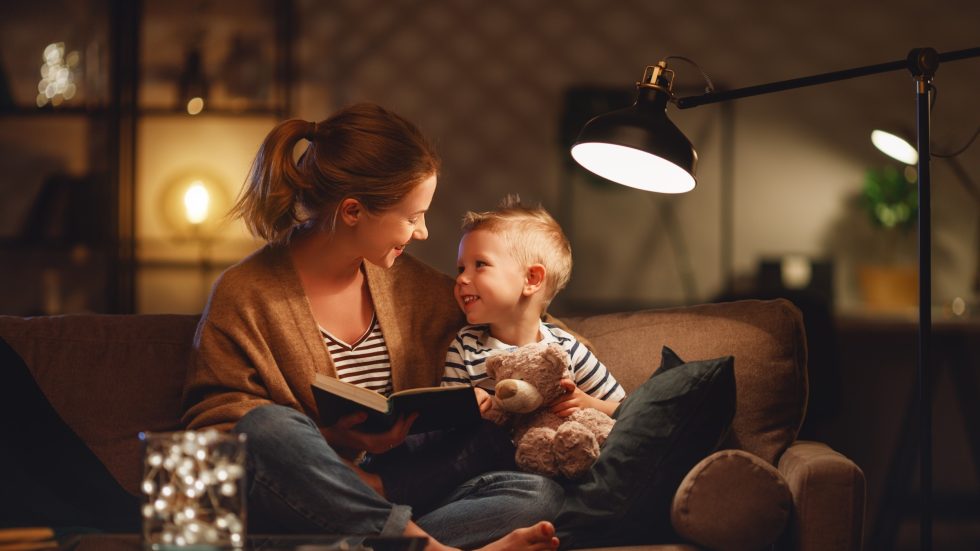 Create the perfect ambience
A bright welcome, a relaxed evening or party atmosphere
Effortlessly combine features to set the perfect mood
Always intuitive ​with simple clear controls
One touch goodnight to switch everything off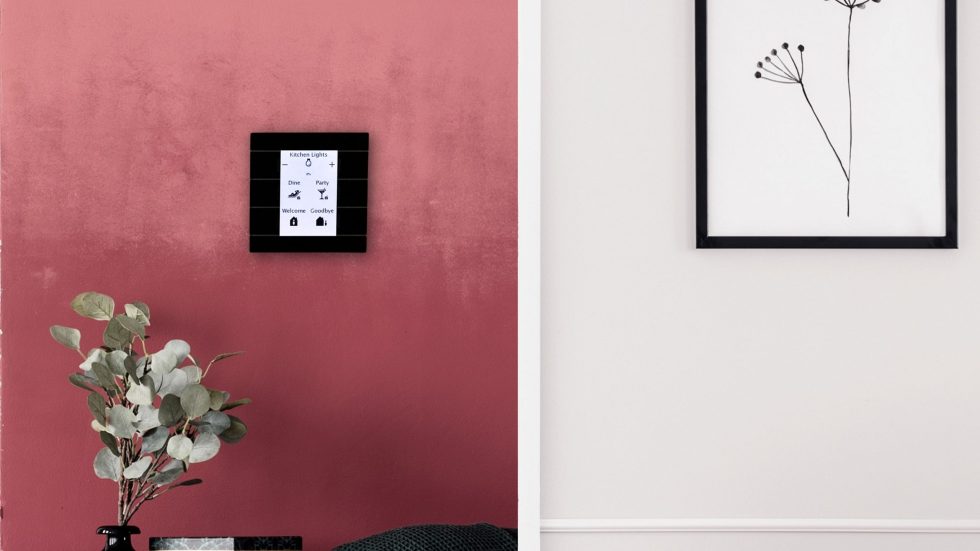 Scenes for every moment in busy lives​
A warm welcome ​home
Good night ​to switch everything off
Easy control when you're away or a night out ​
Use scenes to set groups of lights at your preferred levels every time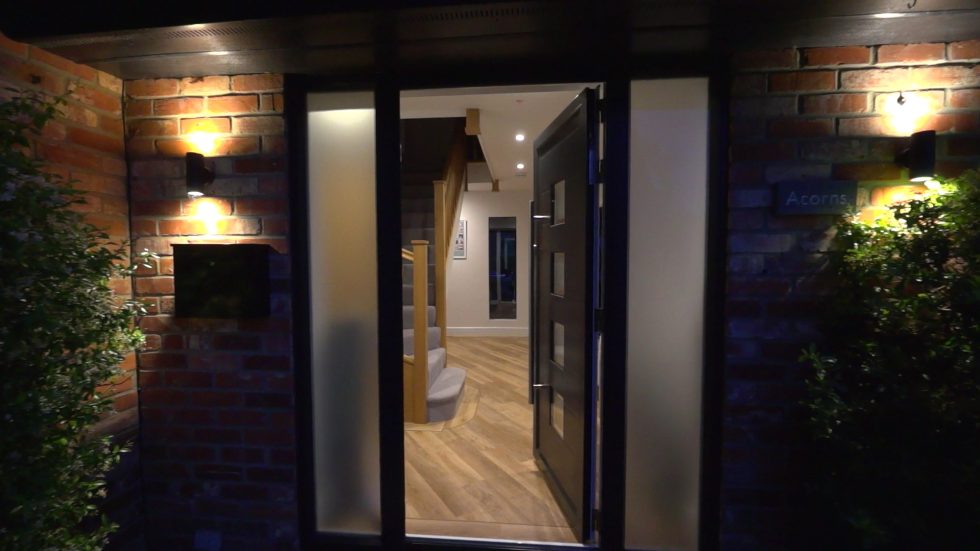 Control lighting anywhere in your home​ ​
Create scenes to link

open plan areas ​

Connect your hallway and stairs lights
Control garden lighting in indoor scenes ​
Link outdoor and indoor lighting at entrances for convenience and safety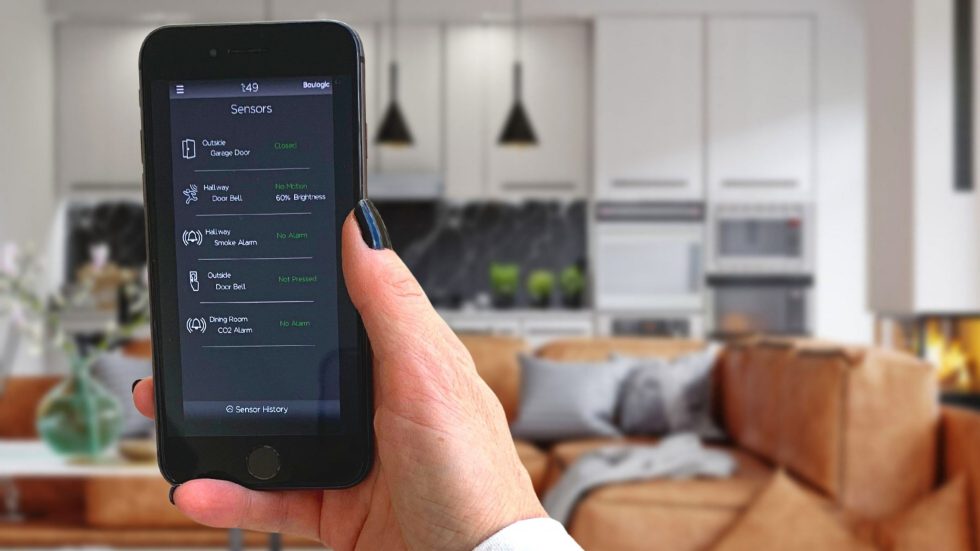 The convenience and flexibility of smart motion sensors
Automated night lights ​
Trigger with motion and alerts when you're away
Turn on lights in dark rooms as well as timed switch off
Multi-functioning and customisable​
Easily set the light threshold and motion timing
Set the lights to go on/off with motion as you move around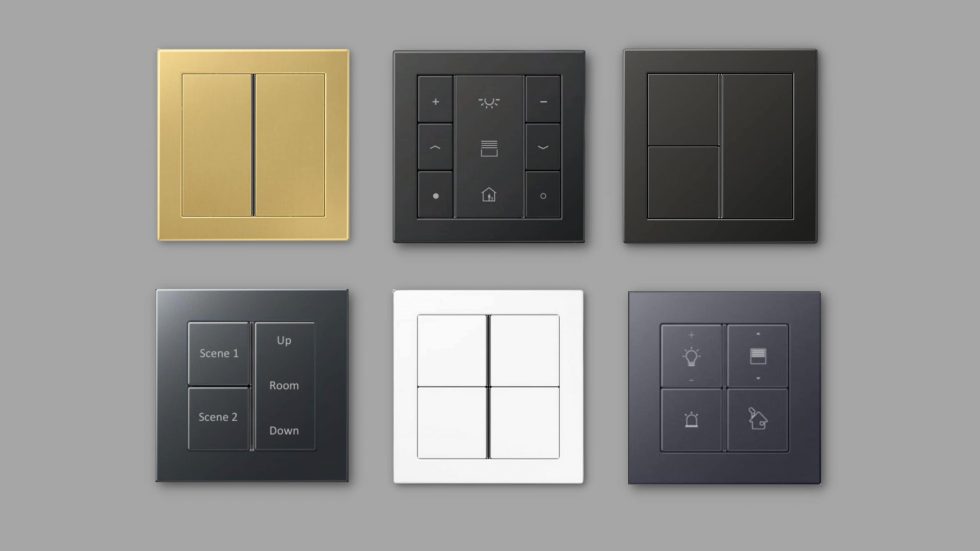 Simple and powerful switches​
Carefully curated device choices from the hundreds of KNX switches
Finishes and frames to match every décor
Choose from gloss, matt, metal and glass
Adjust lighting levels up or down
Recall favourite scenes
Hidden temperature sensor for accurate heating

Optimum comfort whilst being energy conscious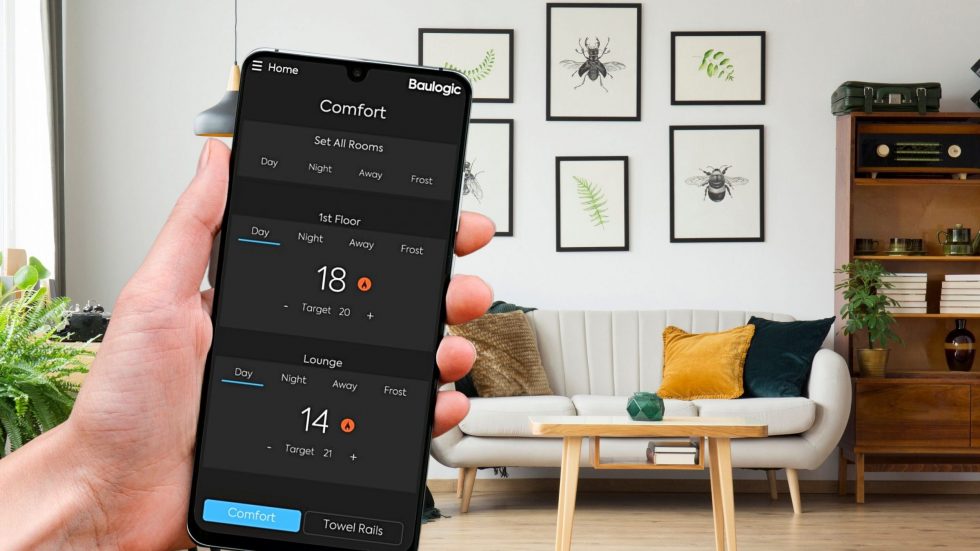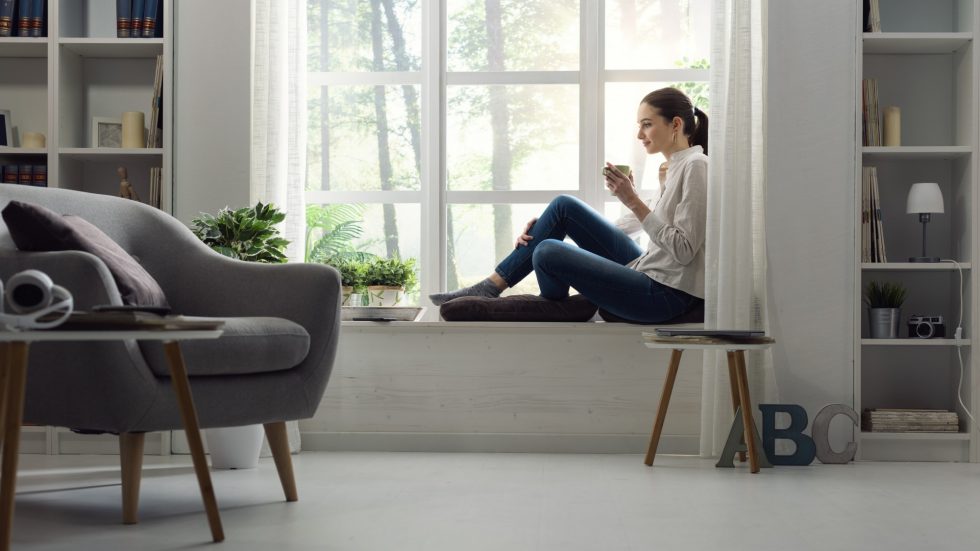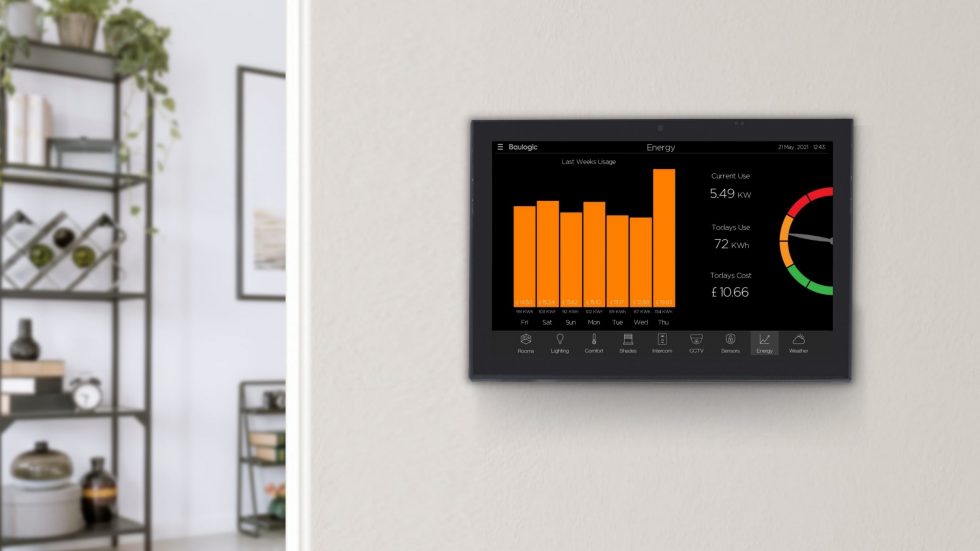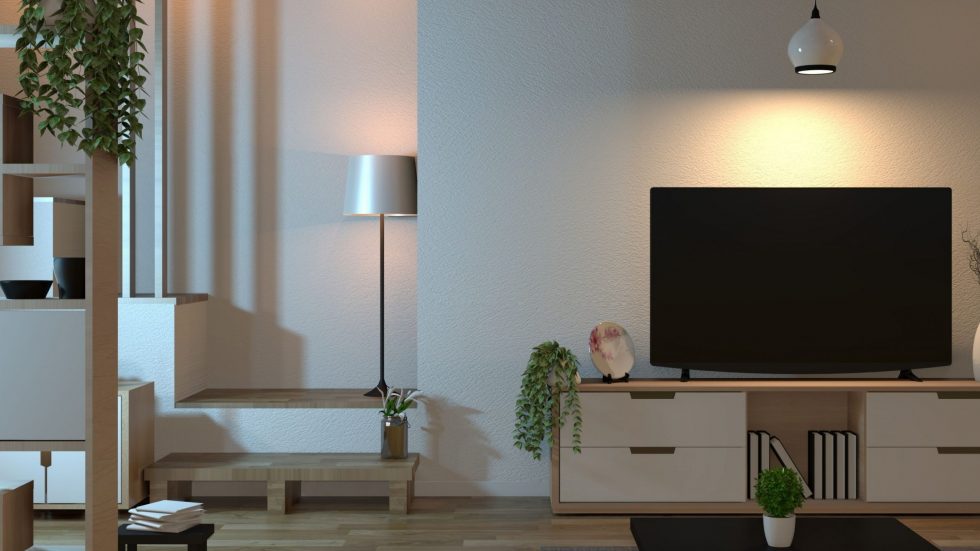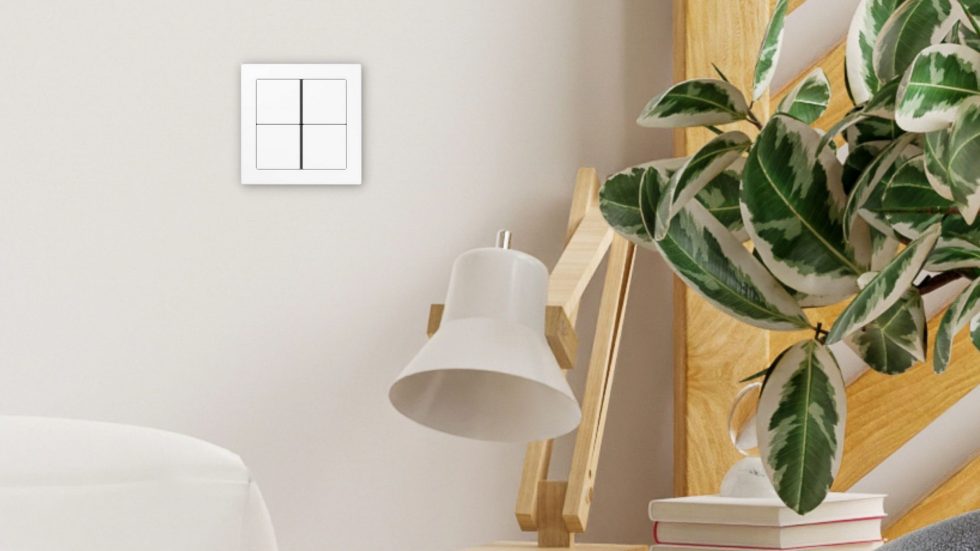 Set the temperature to exactly how you like it with schedules on your thermostat
Reduced wall clutter due to unified control and temperature sensors integrated into all light switches
Simple and clear touch screen makes heating easy to control, saving energy and money
Adjust temperatures from your mobile or the touch screen
Manage the temperature taking into account the weather outside
Accurate multi-zone heating control is ideally suited to district heating systems
Monitor your energy consumption in real time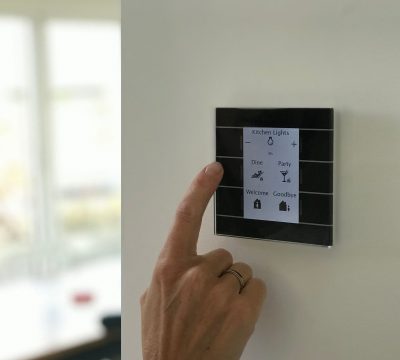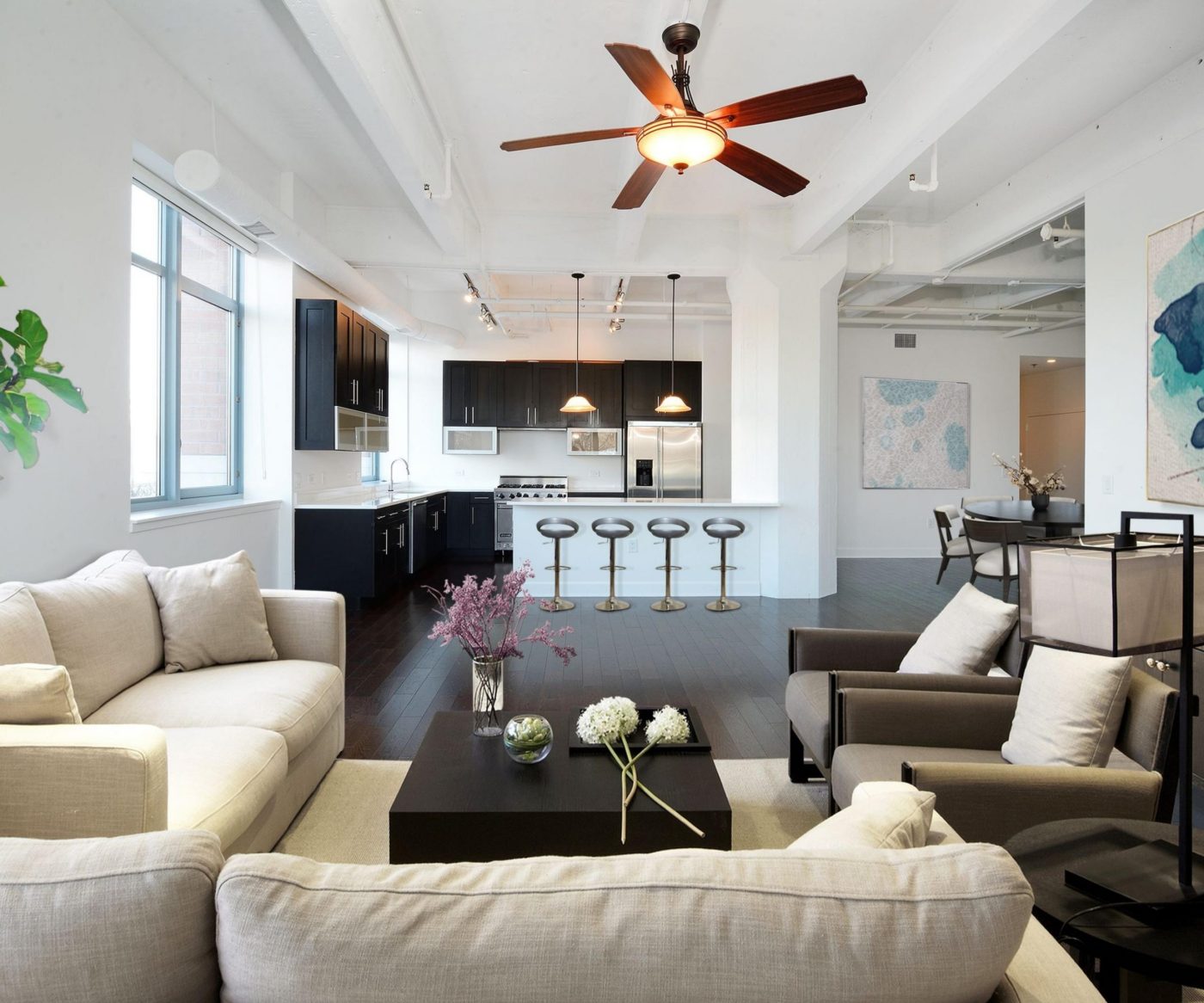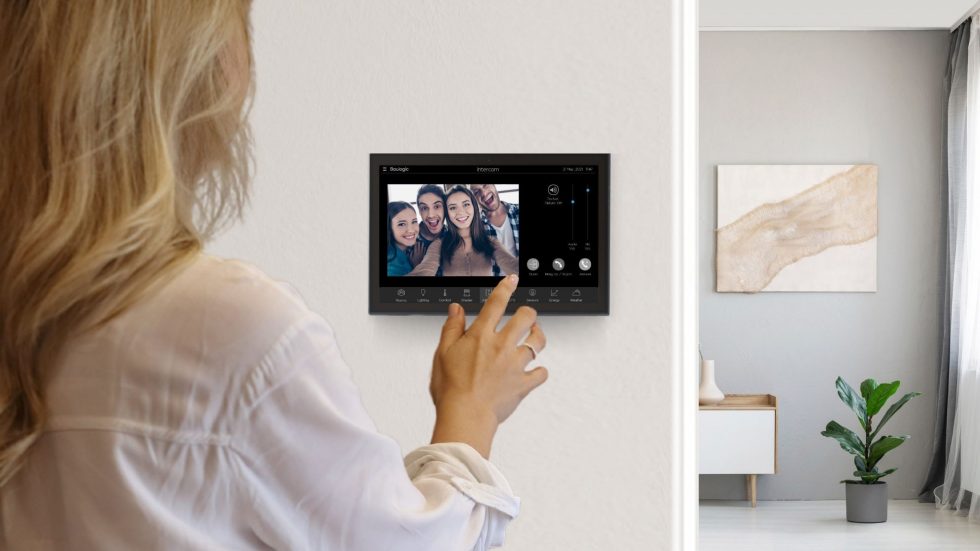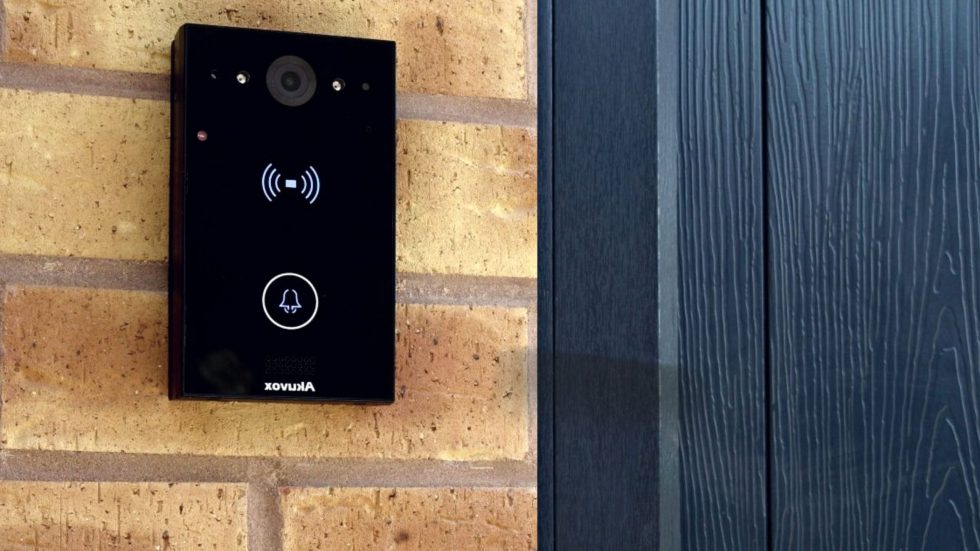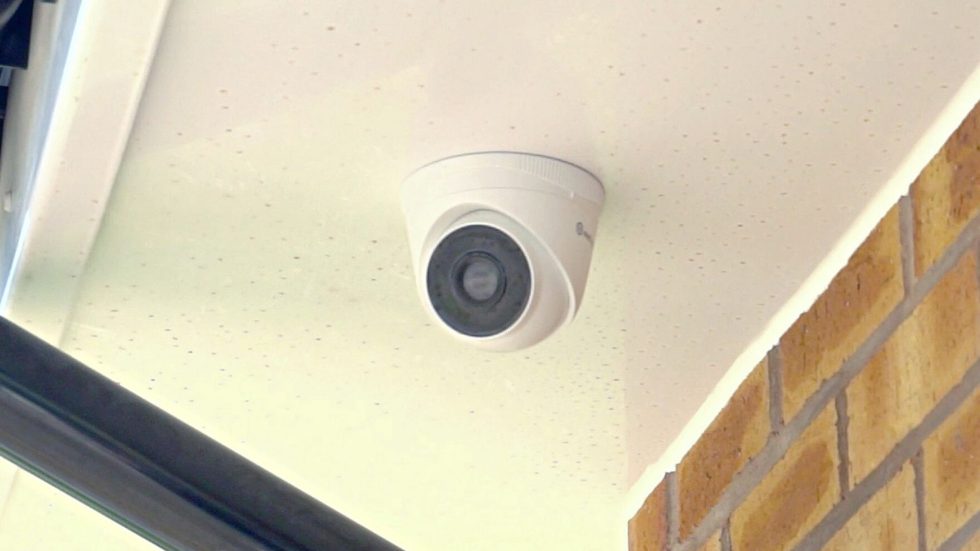 Use the door intercom for the front door or access to door entry system in apartments
Feel even safer with a panic button that triggers alarms, lights and notifications
Receive alerts when the door-bell rings or security motion is detected
Connect to cameras around the house and turn on outside lights
Peace of mind all the time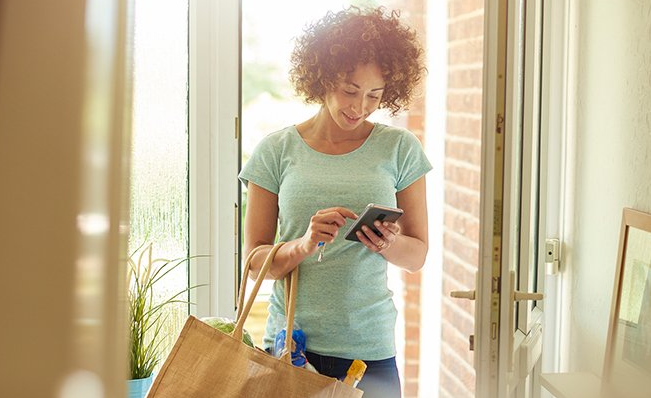 No issues if the Wifi goes down, it's wired into the fabric of your home
Set the lights to turn on and the blinds to close when it gets dark
Response to smoke or burglar alarm detections with lights on, alarms and phone notification
Set goodnight/ goodbye mode when you go to bed or leave home
Receive reminders to turn off heating and hot water when you are on holiday
More ways to control
One of the great advantages of the Baulogic skill for Alexa is the ability to create Routines that combine your Baulogic system with other smart gadgets in the home.
Combine your Baulogic system with occasional lighting, whether that's extra lamps in the winter months or all the festive decorations
Create wide ranging routines that combine not only lighting and heating control but also tell you news, traffic, and weather as you leave home
Fast changing and complex AV integration is separated from your Baulogic system for good reason. Alexa routines are the place to create links whilst protecting the simplicity and reliability of you Baulogic system. To have your favourite TV station or playlist accompany your Baulogic comfort settings at the start of the day, ask Alexa.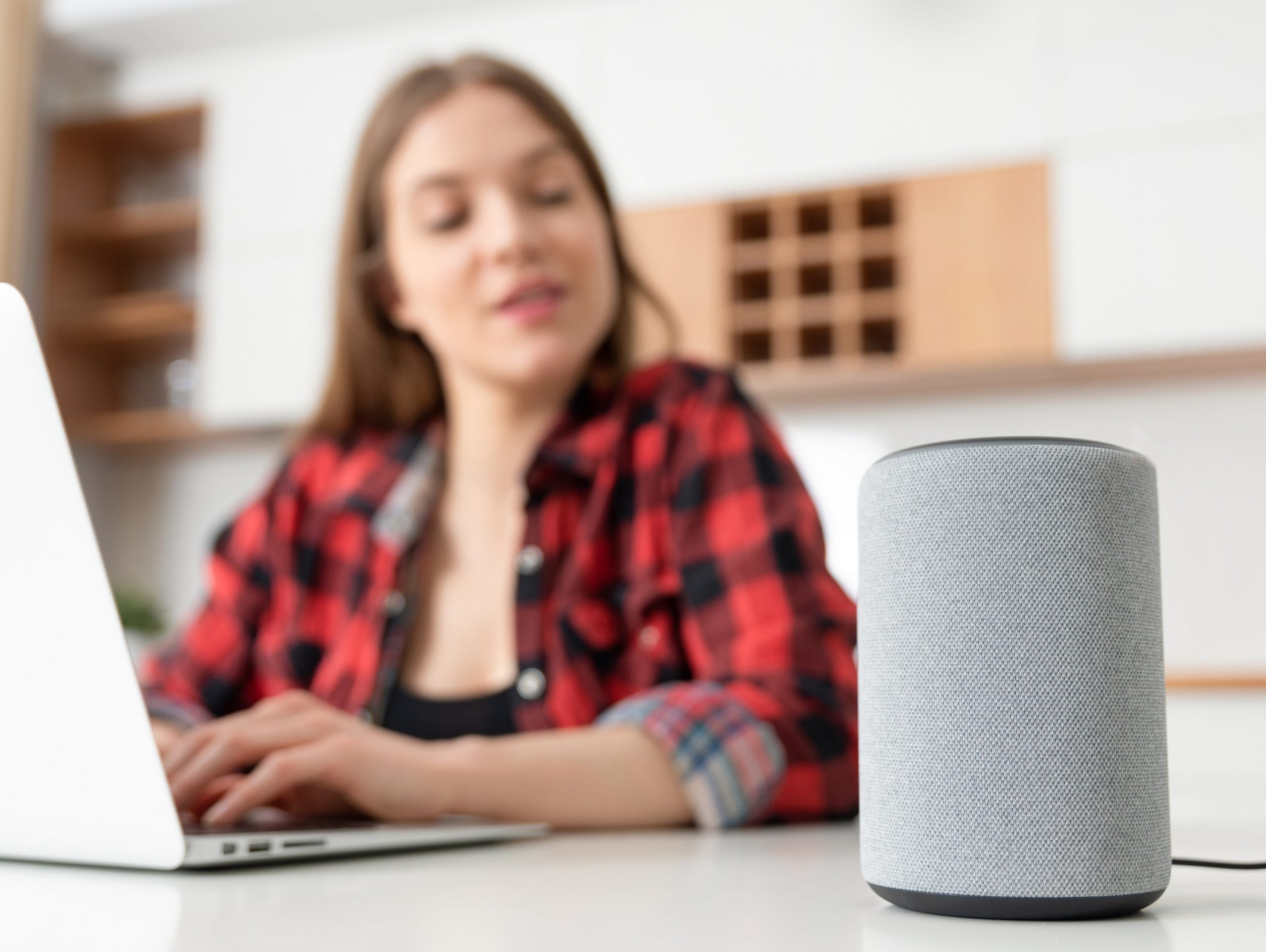 Unique Baulogic design
We have designed out complexity, making smart living simple

Being predictable is a good thing; our system is designed to do what you're expecting it to do

A touch away from everything; our apps give you access to all day-to-day functions within 2 touches

Intuitive layouts with consistent light switch operation; you will always know what to press for brighter or darker lighting