Our Story
Our co-founders started with a conviction that all homeowners and building operators could be effortlessly connected and environmentally-consciously controlling homes and buildings to maximise energy efficiencies and performance.
Ten years ago, Baulogic began life as a British technology company specialising in the design, integration, maintenance and support of bespoke smart home technology into higher end residential and commercial projects across the UK.
The company foresaw the complexities of installing smart home technologies into larger scale developments while at the same time appreciated the urgent requirement to maximise energy efficiencies and increase the performance and value of real estate assets.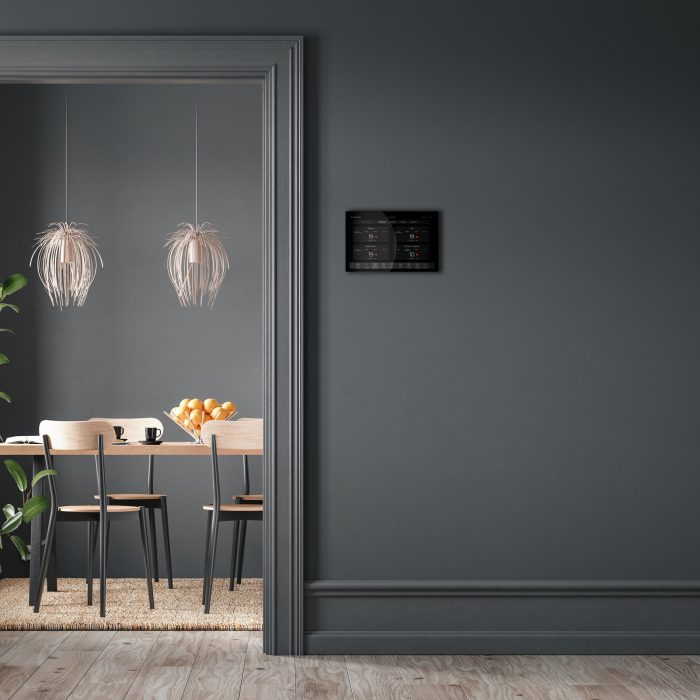 These experiences, alongside our co-founders' extensive careers in property development and estate management, were the catalyst to launch B1 – a simple, unified smart home solution that unlocks the DNA of buildings and future-proofs homes as all buildings become smart.
It is a solution that is produced and programmed off-site and easily installed within the build process by any qualified electrical contractor. It saves time, cost and complexity and makes smart home technology accessible to all.
The success of this launch shaped Baulogic into the company it is today.
Our Values
Planet-conscious innovation

Strive for simplicity

Positive energy in all we do
Neil Robinson

Co-founder & Director

Neil's background is in property development, design and investment as well as estate management. Together with Stephen Chard, he co-founded Chard Robinson Group, the multi-million pound property group as well as Encore Estate Management, one of the UK's leading property management companies.

Stephen Chard

Co-founder & CEO

Stephen has experience in property development, design and investment as well as estate management. Together with Neil Robinson, he co-founded Encore Estate Management, one of the UK's leading property management companies. Stephen has over 20 years' experience growing and developing businesses in the property sector.

Craig Whayman

Co-founder & Director, Technology

Craig has accumulated years of experience designing, developing and installing smart home technology features. His projects range from homes, offices, schools, colleges and even museums. He has extensive experience of working alongside M&E contractors and building services engineers.

Darren Palmer

Director, Sales

Darren has held international sales and leadership roles at global brands in industrial and consumer electronics sectors including companies such as GEC Alsthom, Philips and Thomson. His experience includes a wide range of projects from power station control, to TV broadcasts and on-demand streaming.

Nick May

Director, Operations

Nick brings over 20 years of technology and leadership experience having worked as Chief Information Officer at Santander UK Global Corporate Bank as well as leading major divisional transformation programmes. Nick brings a strategic eye for business improvement and identifying commercial opportunities.

Alexandra Mills

Marketing Manager

Alexandra brings brand and marketing experience from one of the UK's leading building materials suppliers Kingspan, where she was responsible for the brand and digital activities. Alexandra spent three years prior delivering marketing campaigns to support the growth agenda and scale-up tech companies with clients including Grant Thornton and British Business Bank.

Jess De Pree

Marketing & Communications

Jessica is an experienced communications consultant who has advised some of the world's most respected businesses, both internationally and in the UK. Previously, Jessica was a director of Seven Hills, a campaigns company working with entrepreneurs, investors, philanthropists, business leaders and innovators.

Rob Deamer

Finance Manager

Rob leads the finance department, focusing on business modelling, streamlining processes and managing costs.  His experience includes three years with Deloitte UK where he qualified as a chartered accountant and became a member of ICAEW.  His subsequent experience includes working as a management accountant within Marshall Aerospace and Defence Group.

Kelly Bream

BTR Consultant

Kelly is an Executive Director at the dedicated BTR and Co-Living venture Verv Life. Kelly previously spent 9 years with the Berkeley Group where she played a principal role in the development of sector leading approaches to estate management, design for management, mobilisation, health & safety, and global customer experience across a prestigious mixed-use portfolio.
Baulogic today – unleashing the power of data
With the ever-increasing complexity of buildings and the growing consumer demand to understand building efficiencies and performance, Baulogic saw the opportunity to bring to market a simplified yet powerful building data and control platform.
Built on KNX technology, the global standard for building and home automation, Baulogic can combine its smart home controls with building data optimisation, empowering owners, developers, investors and managers to build and operate connected, environmentally-conscious buildings. Our technology provides data insights to enable people to live more sustainably and with complete control of their essential home functions.
Today we are working alongside developers, operators, specifiers, estate management companies and homeowners as well as architects, M&E professionals and selfbuilders to create a new generation of greener, more efficient homes.
Baulogic and its growing team is based across the Midlands/Cambridge/London.