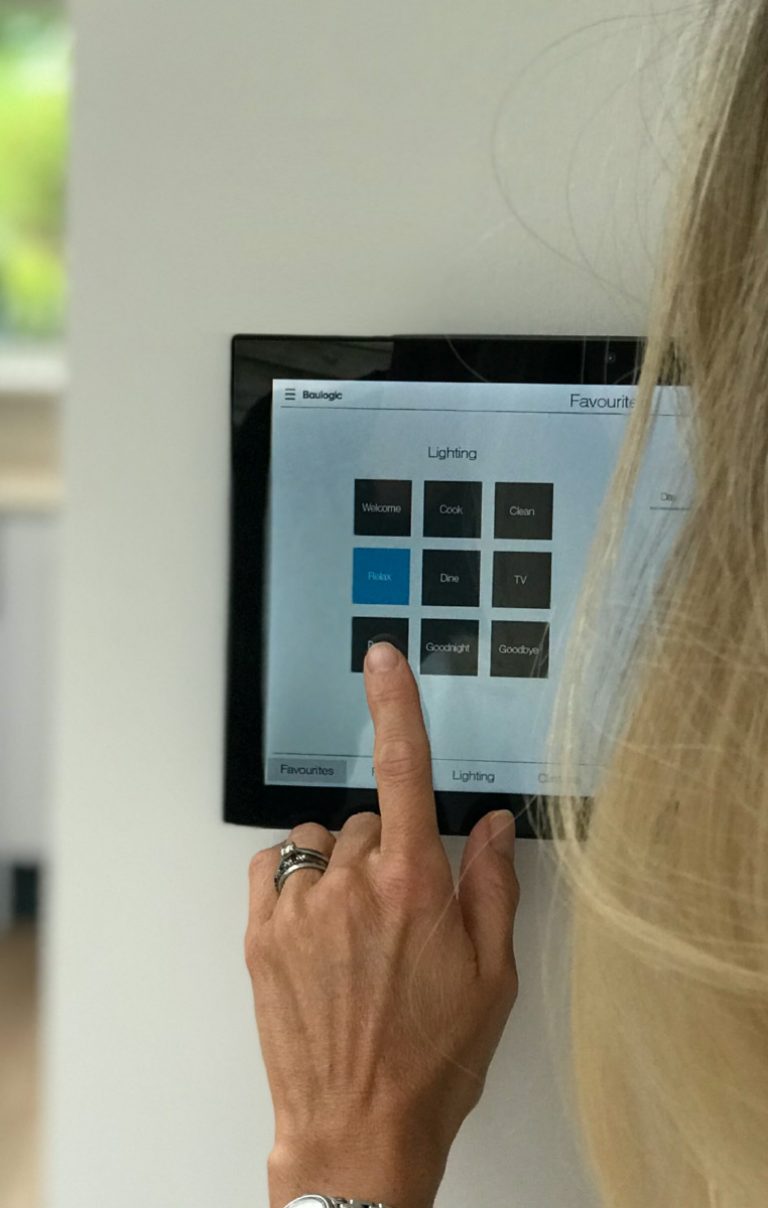 Smart home living for all new homes
Always connected and in control of your home
Baulogic offers convenient and simple control of lighting, heating, security and ambience, and management of home energy efficiency.
Smart technology into the heart of every new home
Lighting

Whether you are sitting down for a meal, or making your home welcoming on your return or simply turning off the lights when you leave the room, you have full control with preset scenes that have your rooms lit just as you want.

Heating

Accurate control of multiple heating zones, which also has the potential for saving on energy costs. Whether you are at home or away, you can make things even smarter by controlling the window blinds on a hot sunny day or a cold winter's evening.

Security

Beyond just cameras and alarms. Combine door entry control, automatic lighting levels and motion, smoke or even flood sensors to secure the individual home or apartment block.

Ambience

Personalise lighting and heating levels in living spaces to match activity, mood or time of the day.
One simple solution,
wired into the fabric of the building
A wired system — not reliant on Wifi or internet connectivity
Plug and play — easily installed by any electrical contractor
Built for longevity — an enduring professional grade solution
Enabling energy management and sustainability opportunities at home and within communities
We work directly with house builders to develop affordable, repeatable and customisable solutions bringing smart home technology into to all new builds. Get in touch to discuss how we can bring smart home living to your builds.

We are a British company with extensive property development know-how and home design expertise, enabling us to provide house builders with customised smart home technology without complexity and frustration.

Find everything from our full range of smart home technology features as well as installation guides and aftersales information.
Delivering smart home living for all
Baulogic believes that every new home needs built-in smart home technology delivering convenience and simplicity in the control of lighting, heating, security and ambience, and management of energy usage.
Contact us
Drop us a line to discuss your requirements and how your next property project can benefit from Baulogic smart home features.