Our priority
We are all facing the challenge of how to manage ever increasing home energy demands, whilst protecting our planet and saving on our wallets.
We recognise that it is a high priority for developers and homeowners which is why Baulogic is working at the forefront of home energy management.
We provide the technologies and controls to optimise the use of green energy sources, maximise energy efficiencies and reduce wastage.
We make home energy management simple.
Helping to build
more energy
efficient homes
with long term
greener credentials
More accurate control   ➜   Increasing comfort and reducing energy
Encouraging better decisions   ➜   Eliminating wasted energy
Unified home control   ➜   Working together across the whole home for maximum effect
Generating big data   ➜   Supporting future design decisions validating eco credentials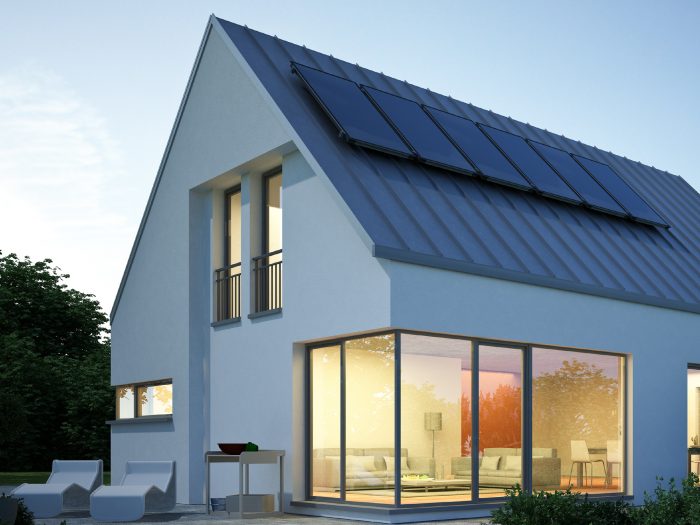 Baulogic Energy Optimiser
Baulogic supports the latest energy source selection and control methods.
With increasingly complex home energy supply and demand scenarios and with homes installing multiple energy sources with variable costs, Baulogic has developed a hub which connects, monitors and optimises a wide range of energy sources and makes smart decisions.
Match demand against energy costs of variable dynamic tariffs
Divert locally generated energy to batteries and hot water
Allow feed-in to grid as last resort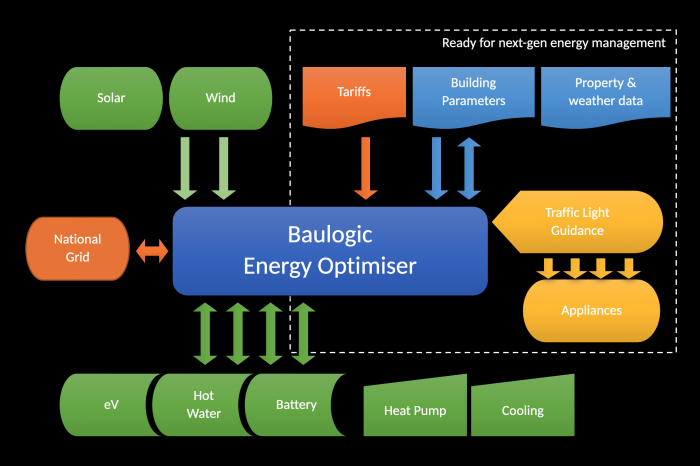 Energy Manager
Smart decision-making ready for next generation management.
Baulogic computing power is uniquely connected through the property
Builds rich data on heating, lighting, motion, room temperatures as well as online information on tariffs, weather and more
Baulogic makes smart decisions based on this contextual data
Provides optimum guidance for all devices enabling homeowners to effortlessly make better decisions
Home mode
With the press of one button it is possible to change your whole home to a different mode (e.g. Away or Night). This will reduce lighting, set back heating temperatures to more efficient levels and initiate low energy smart events.
With the information easily accessible via Baulogic, it is also easier to spot wasteful heating of empty rooms and turn off lights from anywhere.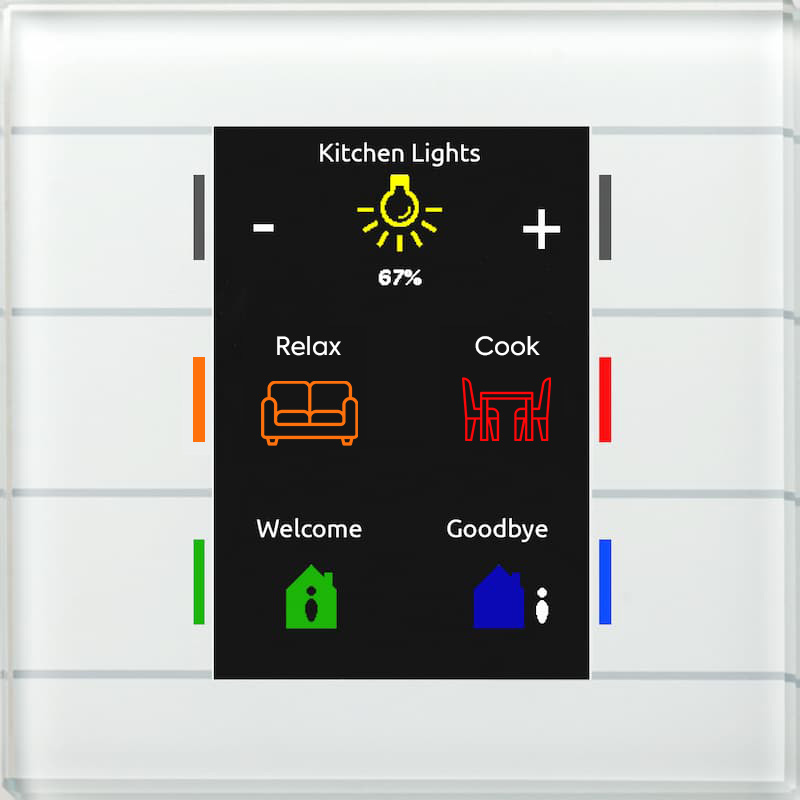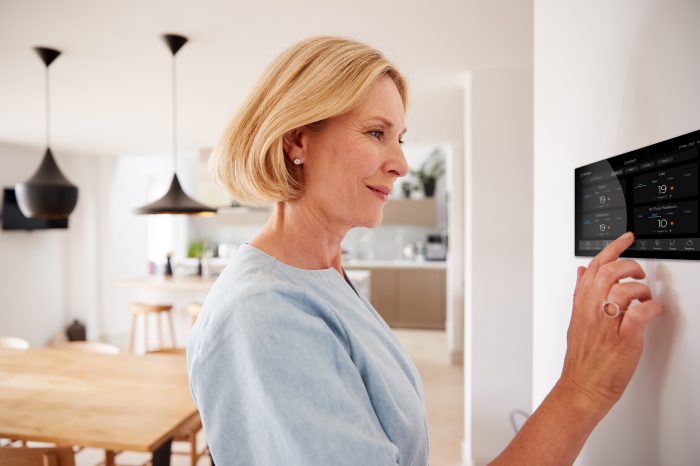 Optimisation
With Baulogic's advanced scheduling tools, energy demand can be kept in check to ensure an optimal match between demand and supply which avoids the inefficiencies of spiked demand which are expensive in terms of bills and carbon footprint.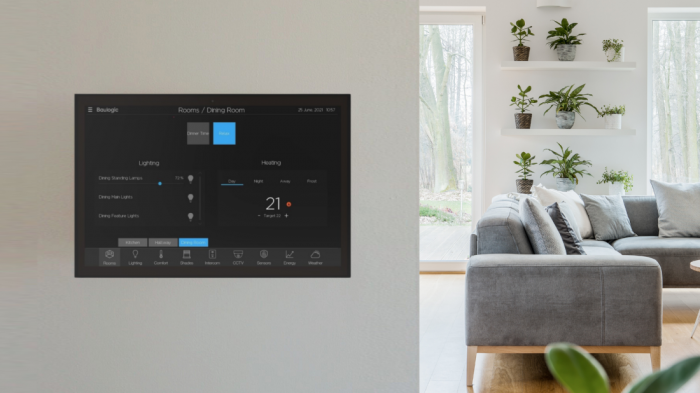 Greater controls and accurate data
Baulogic provides greater controls and understanding of energy management which enables homeowners to make better decisions about energy consumption in their homes.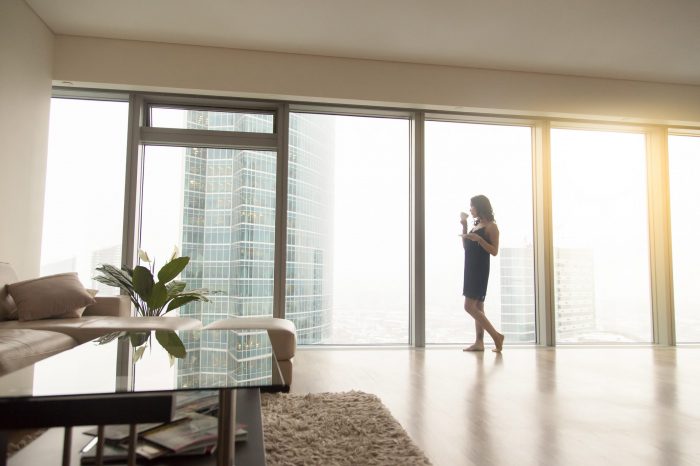 Smart events – unified home control
Baulogic is programmed with smart events which enable custom decisions to maximise efficiencies day-to-day.
Because Baulogic controls the whole home (heating, lighting, blinds, sensors etc) the advanced controls work together to enable greater efficiencies across the whole home.
For example in a south facing room on a sunny day, the system can accurately detect solar gain and will drop the blinds to keep a room cool in the summer or open the blinds to maximise warmth in the winter.
Big data to support better future building design
For larger developments, Baulogic enables developers, specifiers and estate management companies to access anonymous data on how energy is consumed and managed within the development.
Supports future design decisions

Validates eco credentials

Enables energy providers to better predict energy demand

Information that to date is simply not available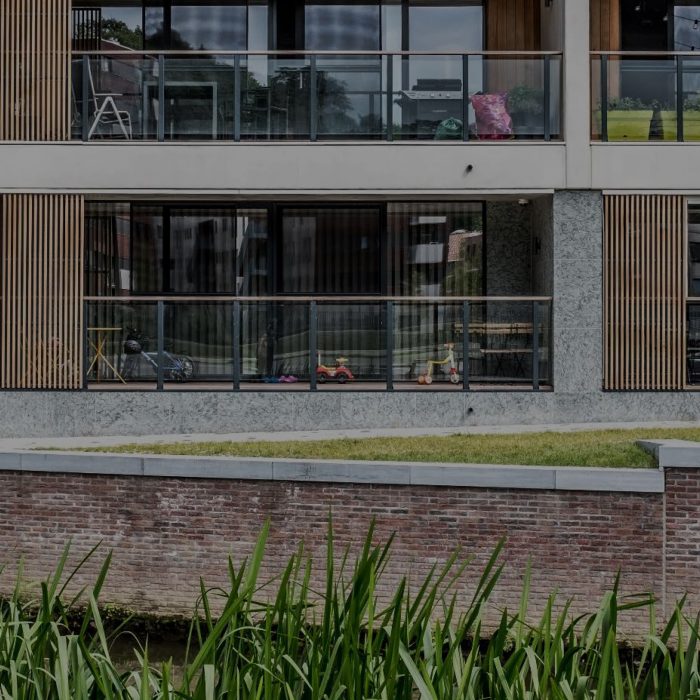 Empowering community energy initiatives
Baulogic enables cooperation in a district heating community where information about energy supply and demand can be shared amongst homeowners, energy providers and even landlords and tenants.
With greater awareness and control there are more opportunities for collective responsibility and significant collective gains.
Enable cooperation between all stakeholders
Match unit heating parameters with communal generation performance
Share data between homes and energy supplier for optimal operation and tariff
Centralise control for build-to-rent or low occupancy schemes
Want to find out more?
To find out more about how Baulogic can help improve energy management in your property project contact hello@baulogic.com.